Would you like more clients?
How about earning more money for the great work you do?
Passion to Profit for Practitioners is a Mentorship Programme specifically designed for Practitioners by one the UK's Leading Practitioners to help you grow your business, help more people and make more money!
About Us...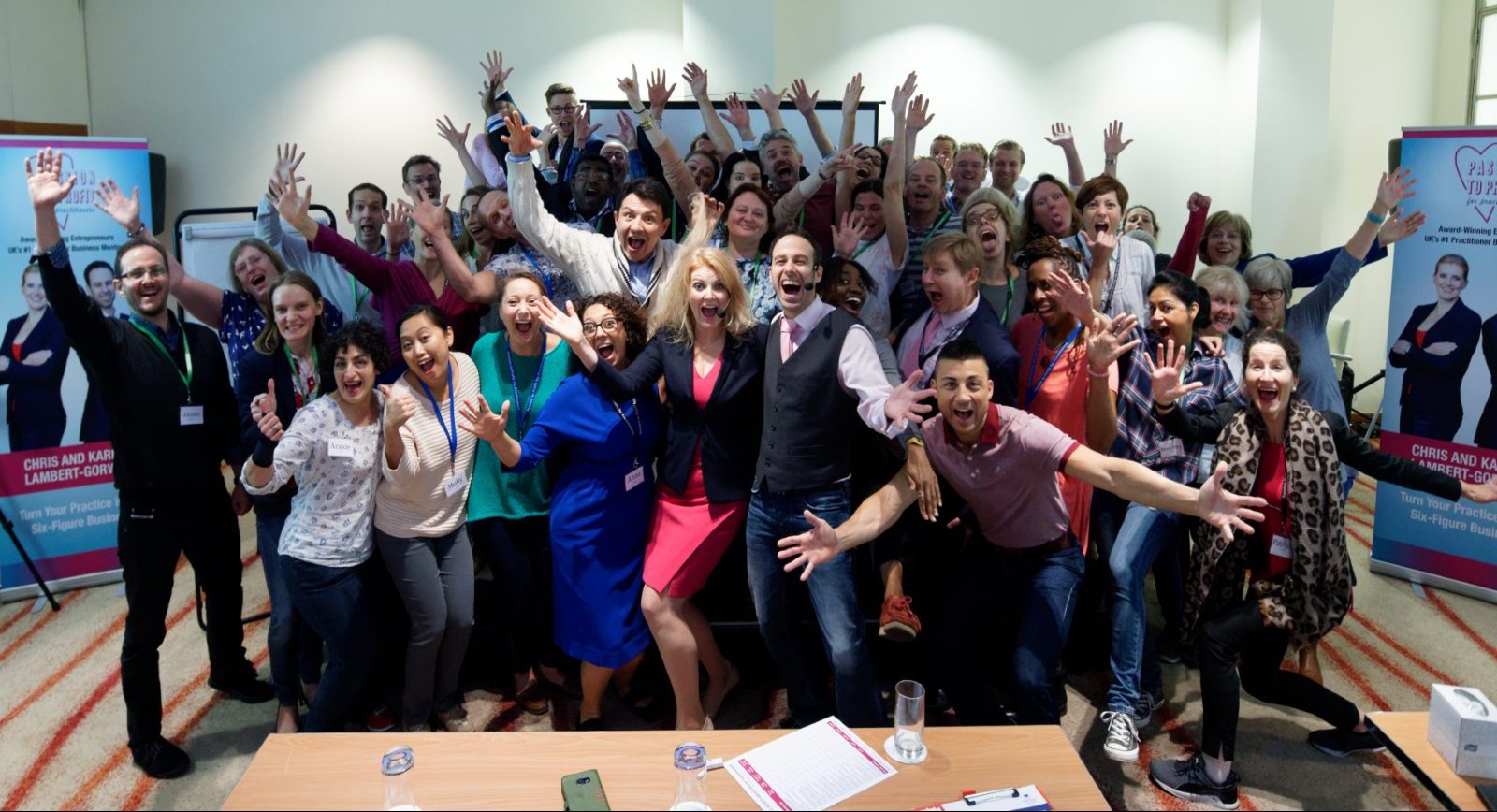 We Know Practitioners
As Practitioners themselves with two decades experience in the Practitioner world, Chris and Karene have trained over 3000 Practitioners how to create a six figure income Practice!
Learn More
Passion to Profit For Practitioners
Tired of working too much for too little?
Frustrated with feeling like the worlds best kept secret?
If you want more clients, you're like Chris was for far too many years!
When Chris discovered the 5 Step Practitioner Success System, his practice went from £20,000 to over £100,000 in just 10 months!
Chris and Karene have trained over 3000 Practitioners how to to create a six figure income. Would you like to be next?
In their Award winning Mentorship, Passion to Profit for Practitioners, Chris and Karene will walk you through the exact steps you need to take to build your expertise into a six figure business
If you would like a FREE Strategy session to learn the 3 Key areas of growth in your business, and explore whether or not, you are suitable for the Mentorship, click here now