What is P2P
Passion to Profit for Practitioners is a business training specifically designed for practitioners by one of the UK's leading practitioners. If you are passionate about helping people, committed to making a difference, and want to create more money and a better work-life balance doing the job you love, this is THE training for you!
Chris and Karene will walk you through the essential steps, strategies and actions needed to grow a six-figure practice. With their unique approach gained from two decades experience of being practitioners themselves, and personally training over 1000 practitioners how to succeed in business, Chris and Karene have become known in the media as the UK's #1 Business Growth Experts for Health Practitioners.
Why should we listen to Chris and Karene?
Unique in the Coaching Industry, Chris and Karene have combined their talents and different perspectives to give you the best Practitioner Business Training on the market today.
Combining Chris' unique knowledge as one of the UK's most successful Practitioners, with Karene's tried-and-tested Financial and Business Systems learned in her years as an outstanding Management Consultant, Passion to Profit for Practitioners is THE training for you if you want success!
Let Chris and Karene, who run one of the most successful small practices in the UK, show you how to attract your ideal clients and build a six figure practice using the skills you're already great at: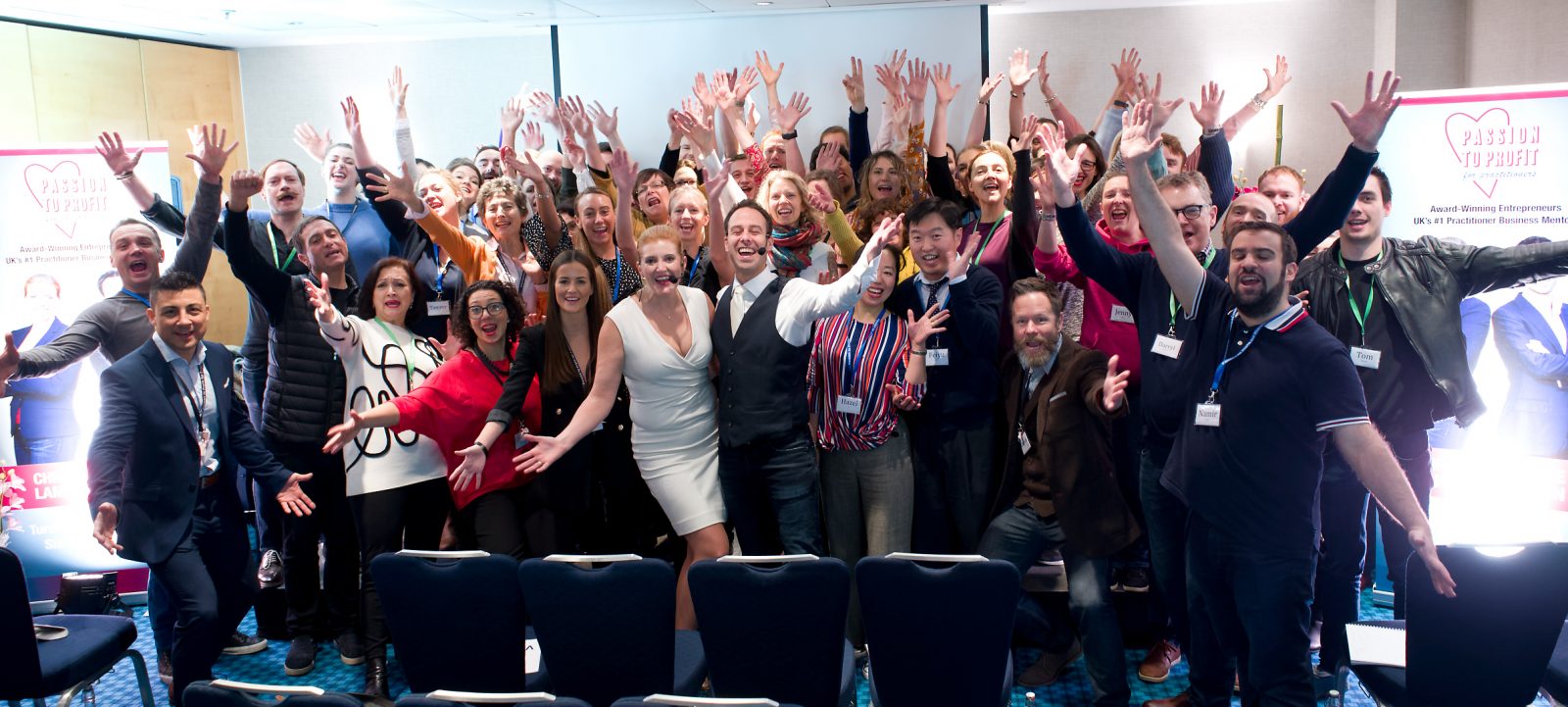 The 5 Universal Challenges for all Practitioners
Through two decades experience as practitioners themselves and having personally trained over 1000 practitioners how to build successful businesses, Chris and Karene discovered there were 5 key challenges that all practitioners faced:
#1 Lack of Clients! Feeling like the world's best kept secret
#2 Lack of Income! No matter how busy you are, there's not enough money coming in each month
#3 Lack of money! Money comes in, money goes out and there never seems to be any left to build up a reserve or a safety net.
#4 Lack to Confidence! Never feeling good enough and feeling the need to do yet another course or training.
#5 Lack of Time! When you've been in practice for a long time, it can be difficult to find your mojo as you have to keep the conveyor belt of clients flowing to keep earning money.
To solve these universal challenges, Chris and Karene created the 5 Step Practitioner Success System:
Attraction Marketing
Learn how to focus your message to the exact clients you are best suited to work with and have more of your ideal clients walking through your door.
Heart Centered Sales
Create true win-win situations where you solve bigger problems for your clients meaning they happily pay you more money.
Money Mindset
Recode your financial world and eliminate your self-sabotage patterns so money flows into your life rather than out of it.
Become the Authority
Build your confidence and establish your credibility through effective communication and become recognised as the Go-To Expert in your area.
Sexy Systems
Make your business work for you and free up your time to create the work-life balance you want through effective Systems and Business Structures
Are you ready to grow your Practitioner Business?
Chris and Karene are committed to transforming the Practitioner Industry by helping health practitioners create lives of freedom and power! They're looking to work with ambitious health experts who want to make a bigger difference in the world. If this is you and you would like to get more clients, help more people and make more money, register now for a FREE strategy Session so Chris and Karene can determine if you are a fit for their programmes.